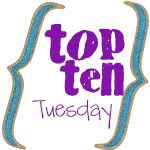 What factors affect cryptocurrency price?
For this last Top Ten Tuesday of 2010, I wanted to share with you my favorite posts of the year. (AKA - the lazy blogger's answer to a new TTT post :)
1.
Rhythm. Not Balance
Always a great reminder that instead of trying to balance everything in our life, we need to get in the right rhythm.
2.
Gander's Generosity
When horrors were happening in the USA on September 11, a wealth of generosity was happening in Gander, Canada. This will revive your hope in humanity.
3.
Teacher Gifts
Bookmark this post! As a teacher of almost 10 years, these are tried and true!
4.
Alternative Easter Egg Hunts
Another one you'll want to bookmark for Easter in a few months. Use my ideas (and leave me some ideas in the comments!) to spice up your traditional egg hunts.
5.
Jesus is on His way
Great reminder that whatever you may be waiting on, Jesus hasn't forgotten about you.
6.
Garage Sale Tips
I can't even think about garage sales yet as we have snow in Atlanta! But this is another one you may want to bookmark for when the weather warms up and you're wanting to get rid of some "treasures".
7.
Dating Diaries
One of my many tales from the dating world.
8.
Fractured Fairy Tales
If you're life hasn't been the fairy tale you've hoped it would be, I hope this offers you some encouragement.
9.
Mail
This was one of my favorite ideas, but it flopped. I'd still be happy to do it if anyone's interested. Who doesn't love getting mail?!
10.
Saving for Christmas
Please, do this starting now! It will save you so much headache and worry when it comes around to Christmas next year. This has been one of the smartest things I've ever done!
For more Top Ten Tuesdays, visit
Oh Amanda
.