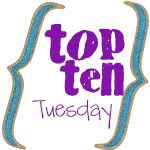 Here are the top ten things I'll be doing on Saturday, October 23. Read to the end because I'm inviting YOU to be there with ME!
1. Sleeping in. Nuff said.
2. Preparing breakfast for my houseguests:
Christine
and
Jill
. Any suggestions girls? Or do we want to go get brunch somewhere?
3. Putting last minute touches on some cupcakes for #10.
4. Wishing I could also be at
Bakerella
's
book signing
.
5. Probably exchanging lots of texts and phone calls from
Mandi
and
Becky
in preparation for #10.
6. No texts or calls from
Amanda
because her phone is dead! Boo!
7. Figuring out what I want to wear to #10. This is going to be quite a feat in and of itself.
8. Getting all dolled up...
9. ...putting the final touches on myself for...
what I'm SO excited to be doing on Saturday, October 23...
10. Attending the
OAMM
Tweet Up
! What? You don't know what it is? Well, it combines 2 of my favorite things: FRIENDS and FOOD! And if you're anywhere near the Atlanta area on that Saturday, then YOU need to make plans to attend too! It's absolutely free...you just need to get a ticket. Read more about it
here
and
here
and
here
and
here
and
here
and
here
and
here
from some of the cool people that will be there!
So will you join me at the Tweet Up?! I'd love to meet you!
For more Top Ten Tuesdays, go visit
Oh Amanda
.