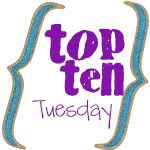 I'm in my 8th year of teaching middle school. That's 8 rounds of Christmas & End of the Year gifts. Throughout that time, I've gotten some...um...interesting gifts!
Let me preface this post by saying that I'm not writing this as a wish-list of gimmie, gimmie, gimmie but it is merely some suggestions. Middle school presents a whole new set of circumstances. In elementary school kids have 1 or 2 teachers all day, but when they get to middle school they can have up to 8 different teachers! I know it's overwhelming and can really add up...but it doesn't have to!
Teacher Appreciation Week is a little over a month away, so here's a few tips to help you out:
DON'T feel like you have to buy for every teacher. One option is to spend a little more money on those teachers you feel put a little extra effort into your child and something smaller for the rest of them.
DON'T, for the love, give us a-noth-er mug!!
Oh, and filling it up with candy doesn't make it any better!
So here's some ideas:
1. GIFT CARDS
Honestly, you just can't wrong with these. Ice cream card, gas card, grocery card, office supply card, iTunes, Target or Wal-Mart card. Honestly, any gift card you give will probably be spent on classroom anyways, so it's an investment. My all time favorite gifts are Starbucks gift cards. Don't feel bad for getting your teacher a $5 gift card. They add up!
2.
Crayon Initial Plaque
It just doesn't get any cuter than this!
3.
Magnetic Bookmark
Don't negate practicality. I got one of these one year and use it to keep my place in my teacher's edition book.
4. Paper ream
All teachers need paper. Why not spice it up and let your child pick out their favorite color.
5.
Pencil Vase
I got one of these my first year teaching and still put it on my desk every year. This link is for a tutorial that uses colored pencils instead of regular pencils, which I think is a cute version.
6.
Personalized stationary
I didn't realize how much I actually liked this until I got it. Then I realized how much I actually used it.
7.
Pleated Poppy
I just met her at the
blogging
conference I went to last month. She was handing out these homemade pins that she made. I would LOVE to get one of these!
8. Homemade goodies on a cute plate
You can get some really cute, cheap plates at
Crate & Barrell
or even
Target
.
9. Kitchen gadgets
Who doesn't love kitchen gadgets? Why not put a bow on a nice grater with a note: Thanks for being a "grate" teacher.
10. Earrings
This one walks a fine line. If your child's teacher is young and dresses fashionable, then a pair of earrings from
Forever 21
,
Charlotte Ruse
, or
Charming Charlie
would be a hit.
So there you have it. In my humble opinion. I hope I've given you some good ideas. Go check out some more Top Ten at
OhAmanda
.